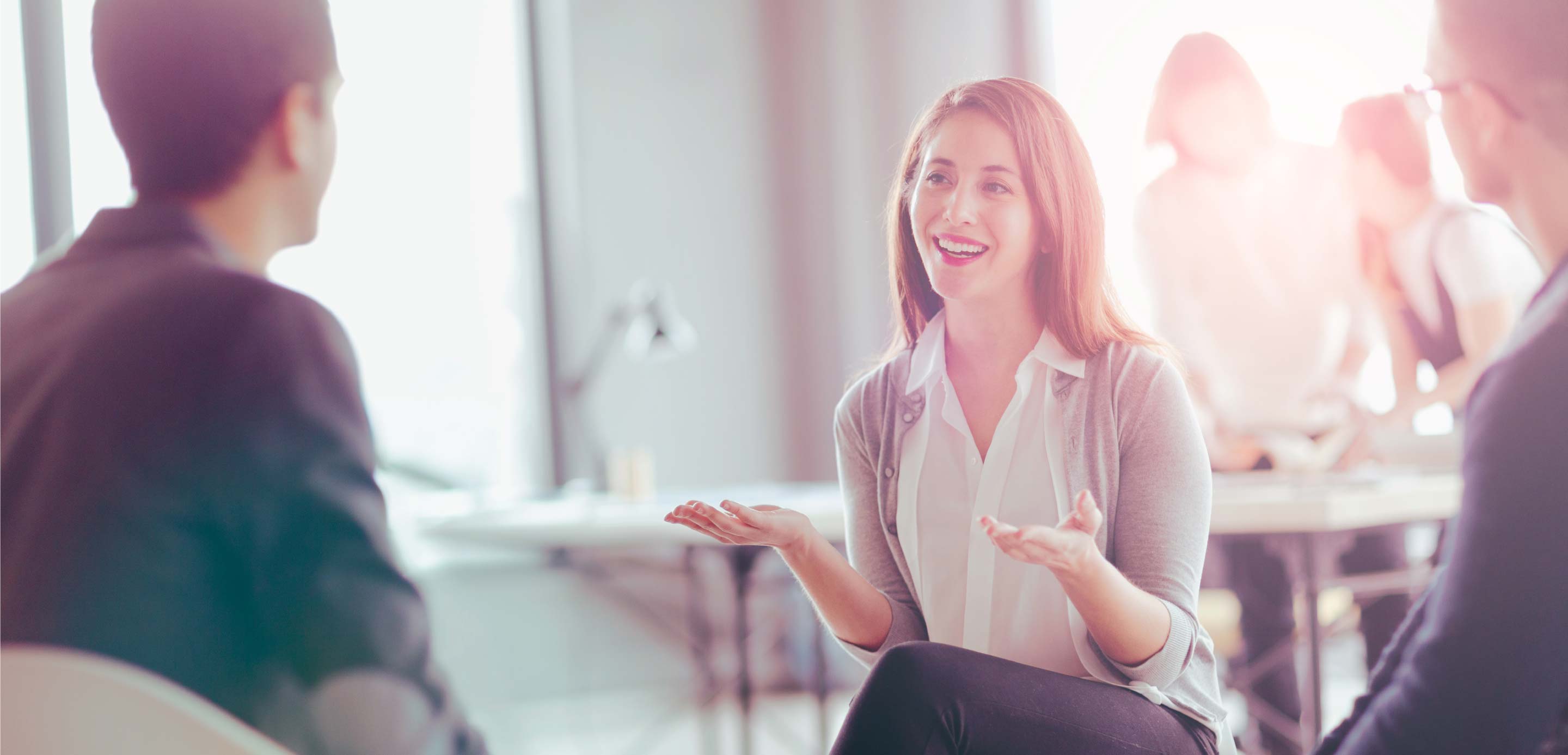 Growing my Business

Enable Growth
Seeking New Opportunities
Capital gains: Navigating the pitch landscape
Turning weaknesses into strengths and finding new ways to bridge the gap between your business and investors can be invaluable skills for female business leaders looking to secure new sources of capital.
Whatever stage of growth your business is at, finding the investment required to take it to the next level can be challenging. This is particularly true if you're just starting out or don't have an established network behind you to help you through the process.
Pocket Sun is Co-Founder and Managing Partner of SoGal Ventures, the world's first women-led venture capital firm investing in women and diverse entrepreneurs in North America and Asia. Having made it her ambition to start a fund at the age of just 24, Pocket quickly came to realise how difficult it could be to raise capital without much business experience.
"It seemed like mission impossible because who would trust a 24 year old to invest millions and millions of dollars?" she says.
Without the resources to do things in a big way, Pocket took baby steps, starting with a high tea event for female entrepreneurship students. Over the next few months, she organised more events, slowly building a network of like-minded women from the grassroot level. In 2015 Pocket founded SoGal Ventures and it's sister ogranisation, SoGal Foundation, with cofounder Elizabeth Galbut. SoGal Ventures focuses on funding early-stage diverse founding teams. The SoGal Foundation is a social platform of more than 100,000 members that provides educational programming, offers funding opportunities, trains investors, and promotes founder wellness.
Briding the gap
One of the biggest keys to success, says Pocket, is in working hard to find a way to connect with potential investors, one of the backbones of the SoGal fund.
"I realised that if I really wanted to help people, I would need to find a way to bridge the gap between capital and female entrepreneurs," she says. "Of course, it was really hard for someone like me, who had no prior experience, did not come from a super-rich family and had no network of high-net-worth investors I could leverage.
"But my situation was very similar to the average female founder. We just have to slowly work our way around it. That was why I wanted to be one of their first partners and help them get to the place they needed to be to get scalability."
The good news for female entrepreneurs is that funds putting women at the forefront are increasing in popularity, so be sure to explore your options and find a fund that you think could be a good fit for your long-term vision.
Play the game
Though it can be challenging to keep coming up against a 'no' from investors, it's important to keep in mind that it isn't personal, and isn't necessarily a reflection of the viability of your business plan. Tenacity is key.
"Don't get discouraged," says Pocket. "It's a numbers game. Keep growing, when you don't want the money is when investors want you the most. And don't be afraid to follow up. Sometimes consistency and keeping us in the loop is a good way to stay in touch. Entrepreneurs pivot all the time and maybe your pivot will make us interested. Don't give up hope – find your dream list and keep going at it."
Wrong time and wrong place can have an impact. Keep going and trust that you will find the right financial support and raise the capital to take your business to the next level. Holding onto the connections you make along the way is also important – you never know when an investor might be drawn back to your ideas and passion.
It's good to talk
The SoGal fund focuses on 'coachability' – that is, how willing founders are to receive the advice and support of their investors.
"We want to be able to add value to companies," says Pocket. "We don't want to be passive investors. We want to have a good relationship with the founders, so the chemistry is really important too."
Building a trusting and mutually beneficial relationship is vital for the successful growth of your business. By being willing to take advice and feedback from your investors, you could tap into a deep well of experience that could help strengthen your business and create exciting opportunities.
Make an impact
Social causes might not be the first thing you think of when planning your next business move, but with investors increasingly seeking out projects focused on ESG issues, you could turn a side passion into a thriving business. Funds such as Pocket's are also focused on female-led organisations.
"Whether it is sexual health, sustainable fashion or baby toys for millennial parents, we want to redefine what that space looks like for women and other underrepresented communities," says Pocket. "One-hundred percent of our portfolio companies have been founded by women and diverse founders. We want to use our investment to build a better future that we want to live in, and every company represents our hope to change the conversation."
Every one of the 19 companies in SoGal's current portfolio is making a social impact while showing the potential for real profitability. When growing or diversifying your product or service offering, don't limit yourself to traditional business models and markets. Be brave enough to push the envelope and you could end up building a business that helps to change the world.
Top tips for securing capital:
Consistently attending or organising events can help you build a supportive network of like-minded women.
Seek out funds that put female founders at the heart of what they do. There may be more than you think.
Be tenacious and don't take rejection personally.
Investors want to add value to companies. Be willing to listen to their advice – it could be invaluable for your business.
Social causes are here to stay. Consider how you might weave a cause you're passionate about into your offering and help to make the world a better place.
If you're ready to secure funding to level up your business, find out more about how HSBC is supporting female entrepreneurs.