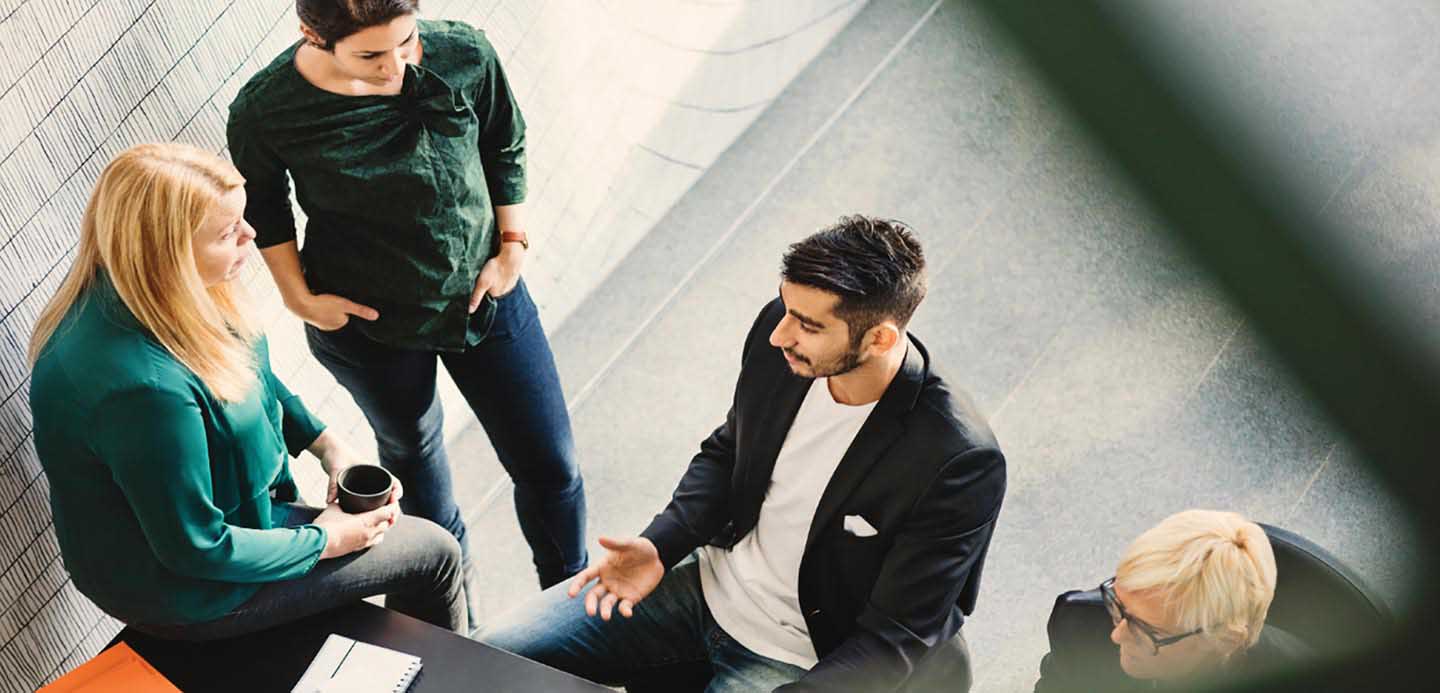 Egyptian entrepreneurs graduate from HSBC-sponsored accelerator
Eight tech start-ups have completed an intensive six-month training programme to gear up for securing investment and expanding into new markets.
Eight Egyptian start-ups graduated in November 2022 from an HSBC-sponsored accelerator that develops the skills and capabilities of promising entrepreneurs through a six-month intensive training programme.
The NilePreneur Academy, which falls under the banner of the larger NilePreneurs Initiative, a Central Bank of Egypt programme housed at Nile University, has been rebranded as the NilePreneur Accelerator (NP Accelerator). The new name is to help start-ups better understand that the programme is not just an academy, but a launching pad to accelerating their growth.
With the graduation of its second batch of entrepreneurs, the total market value of start-ups that have completed the accelerator programme currently stands at EGP236 million (U.S.$7.62 million).
"SMEs are the engines of economy and employment," said Yasmin Farid, Head of SMEs and Business Banking, HSBC Egypt. She added that this year's focus was on "sustainable and tech-driven start-ups that are in line with the National Development Goals to digitise the economy and spur economic growth."
The NilePreneur Accelerator is part of a series of integrated solutions offered by the NilePreneurs Initiative to support Egypt's entrepreneurship landscape. This begins with educating and training youth and fresh graduates and supporting start-ups and SMEs to thrive in Egypt and abroad.
HSBC committed to accelerating Egypt's tech growth
Information, Communication and Technology (ICT) is the fastest-growing sector in the Egyptian economy, growing at 16.3 percent during fiscal year 2021/2022, according to the Ministry of Planning and Economic Development. HSBC is committed to helping Egypt's early-stage technology founders, accelerating their development of innovative and dynamic technology solutions integral to the new economy and the country's rapid digital transformation.
Around 25 tech start-ups participated in the second cycle of the NP Accelerator, receiving technical support, guidance and mentoring to gear up for opening in new markets and securing the necessary funds to finance their expansions. The NP Accelerator also provides a unique valuation service to the participating start-ups and access to a booth stand at Egypt's most dynamic events, such Techne and Riseup.
The eight graduates included Cubex Solutions, a provider of artificial intelligence, enterprise resource planning and business management systems; Diqqa.com, an e-commerce marketplace specialising in craft supplies and tools; and El Warsha, a car services app offering 24/7 breakdown assistance, maintenance and more.
MEDEX, a provider of smart solutions for pharmacies; Miles People, a social platform for personal trainers and clients; and P Systems, a tech company focusing on digital transformation, IT consultancy, cybersecurity and application development were also among the graduates. The final two start-ups to graduate were GLE Egypt and Superbe.
Training programmes are tailored to ensure that entrepreneurs get the specialist support they need. This cycle included software development, programming, medical activities, handicrafts, innovation, delivery and other areas of operation for start-ups.
Developing investment-ready companies
The NP Accelerator programme supports tech start-ups in business development, innovation and business model creation, as well as offering guidance through experts and trainers with the NilePreneurs Initiative.
"Since the launch of the initiative in 2018 we have supported more than 300 start-ups and SMEs through our pre-incubator, four incubators, Design House and Innovation Department and BDS Hubs," Labib said. "We have also delivered over 9,000 hours of training and mentorship through more than 200 mentors, trainers and consultants."
The programme aims to develop investment-ready companies and teach entrepreneurs how to value their businesses, said Eng. Mohamed El Katatny, Head of the NP Accelerator Programme.
El Katatny also stressed the importance of supporting start-ups all the way through to the investment phase, thereby contributing to the Egyptian economy and giving Egyptian companies an edge over competitors in Africa and the Middle East.
Start-ups equipped with future skills and knowledge
Over the six months, the second NP Accelerator cycle provided participating companies with training, mentoring, support and valuation services. This included real-life experience, workshops, mentoring and one-on-one training sessions with industry-leading experts.
To create opportunities for cooperation and expansion, graduate start-ups were coached in best practices for participating in exhibitions and conferences. This exposure allowed them to showcase their products and network with investors and other companies. Plans are currently underway to design a dedicated programme for graduates to meet with investors and create various investment opportunities after completing their training.
HSBC has been a proud sponsor of the NilePreneur Accelerator since December 2019. Through this initiative, the bank delivers business management training and equips participants with future skills, from marketing and sales to operational and financial management, organisational development and sustainable business strategies.
On the back of the immense success of the programme's recent graduates, a third cycle is due to begin soon. Registration for the third cycle is now open to start-ups that have been in operation for two or more years and are focused on technology-based software in fintech, agritech, healthtech and greentech. To find out more about the NP Accelerator and how it can help you accelerate your sustainable and innovative journey, get in touch today.