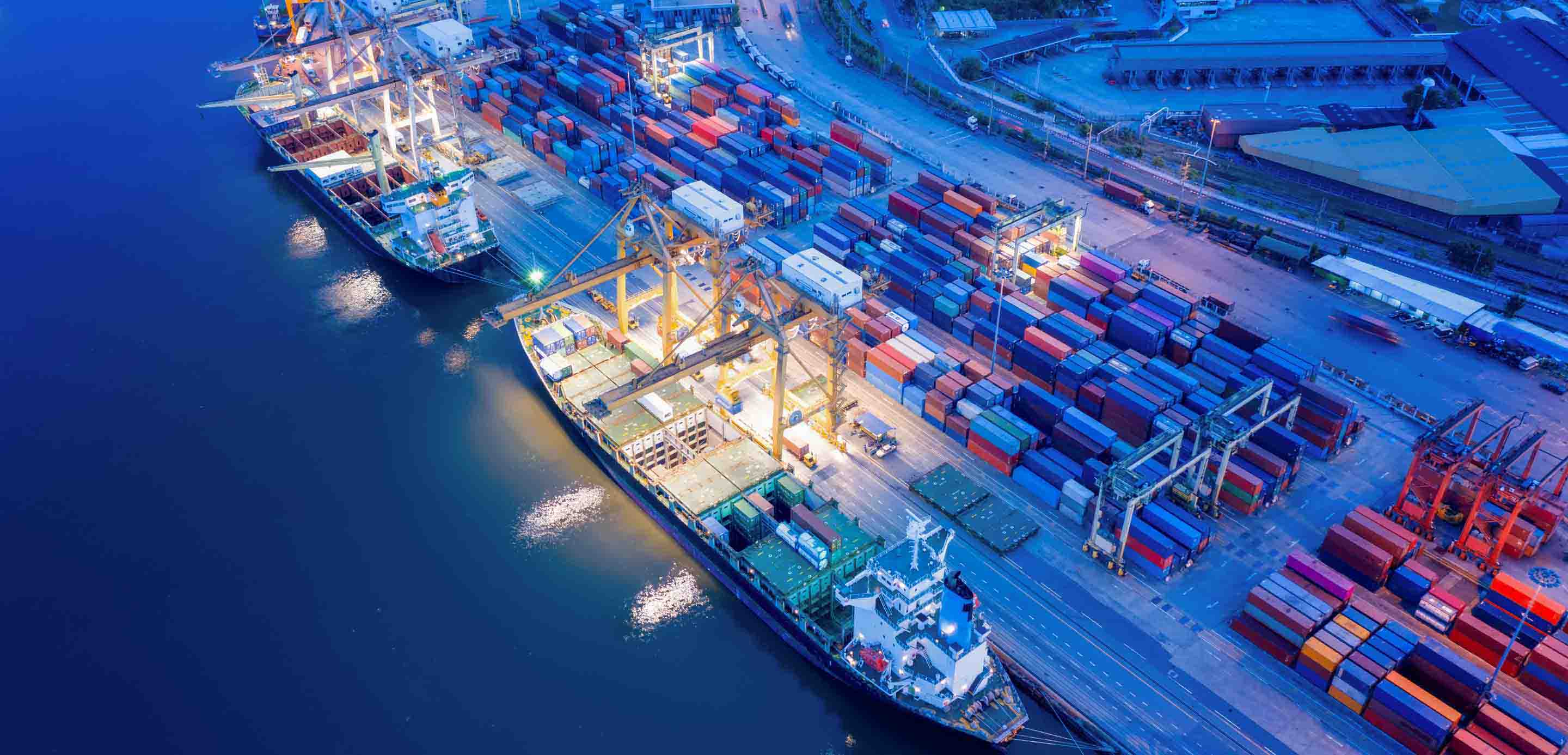 Growing my Business

Seeking New Opportunities
Enable Growth
Expanding Abroad
HSBC's new Foras Trade Fund boosts Egyptian SMEs
Unlock new opportunities with easy access to trade finance, HSBC's unique expertise and connection across global markets.
HSBC Bank Egypt has launched an EGP3 billion Foras Trade Fund to help unlock new opportunities for small and medium-sized businesses (SMEs) with international ambitions.
Enabling easy access to trade finance with HSBC's unique expertise and connection across global markets, the fund is open to new and existing customers with cross-border trading requirements, or those who aspire to grow internationally, especially in the industrial and service sectors.
Trade finance is an area of competitive advantage for HSBC, we are in a unique position that enables us to support the SMEs to capture arising opportunities through our global and regional footprint and coverage.
HSBC's leading innovative digital banking solutions, combined with nearly 40 years' experience in Egypt alone and global connectivity across 64 countries and markets, offer a seamless and secure experience to its customers along with access to over 90 percent of the world's trade flows.
Enabling SMEs to go global
"The bank's new Foras Trade Fund is available to SMEs with a sales turnover of up to EGP200 million and three years of continuous business operations", Tammam says.
Small businesses are underrepresented in global trade and often lack infrastructure and support, a major obstacle to unleashing their full growth potential.
In most economies, only 10 to 25 percent of industrial SMEs export their products compared to 90 percent of large companies, according to an OECD discussion paper on SME participation in the global economy. 1
The international trade could become an important growth strategy for some of 2.5 million SMEs in Egypt, which account for an estimated 75 percent of the country's labour force. 2
Right banking partner
Selecting a banking partner who can connect internationally oriented businesses to global opportunities and support their expansion is crucial in fast-changing developing markets such as Egypt.
"As we build back from the pandemic, it is essential that we provide support to help SMEs grow stronger and better than before. We can offer them our experience to handle the complex transactions that they face daily," Tammam says.
HSBC's trade and receivables finance solutions include direct funding as well as issuance of different types of guarantees.
The bank's tailored solutions enable its customers grow their business internationally by achieving working capital efficiencies, capitalising on global growth opportunities and managing the risk of trading and growing globally.
"International trade and trade finance can be complex and involve different rules and requirements. That is why we have developed HSBC Trade Academy to guide our customers on the various elements and requirements when trading internationally," Tammam says.
Digital drive
In response to the challenging international trade environment created by the COVID-19 pandemic, HSBC has also accelerated its long-term commitment to digital banking.
In August 2020, the bank launched in Egypt its HSBCnet Mobile Application, which helps business customers access their accounts while on the move and manage their trade financing by integrating key tools such as trade authorisation and a trade transaction tracker.
To assist local SMEs further, a simplified version of HSBCnet was created to meet their needs. The platform is also available in Arabic and allows faster access to transactions, easier payments and built-in validation as well as a summary view of all accounts to check balances after log-in.
Another service launched by HSBC last year was the digital trade open account, allowing paperwork to be digitised, saving 140,000 sheets of paper and up to three hours on average on each transaction by eliminating branch visits.
The bank's flagship HSBCnet Internet Trade Services (ITS) enables its clients to initiate and manage trade transactions locally and internationally with access to real-time trade account information anywhere and anytime.
Green finance
HSBC Sustainable Finance provides a variety of solutions, including assisting SMEs in their efforts to contribute to a more sustainable, low-carbon and climate-resilient economy.
HSBC's green trade finance and sustainable trade instruments play a major role in supporting businesses and their transformational agenda to a greener footprint.
With its unique market knowledge and state-of-the-art digital capabilities, HSBC is the right partner to support SMEs' long-term business growth, connecting them to new opportunities abroad.