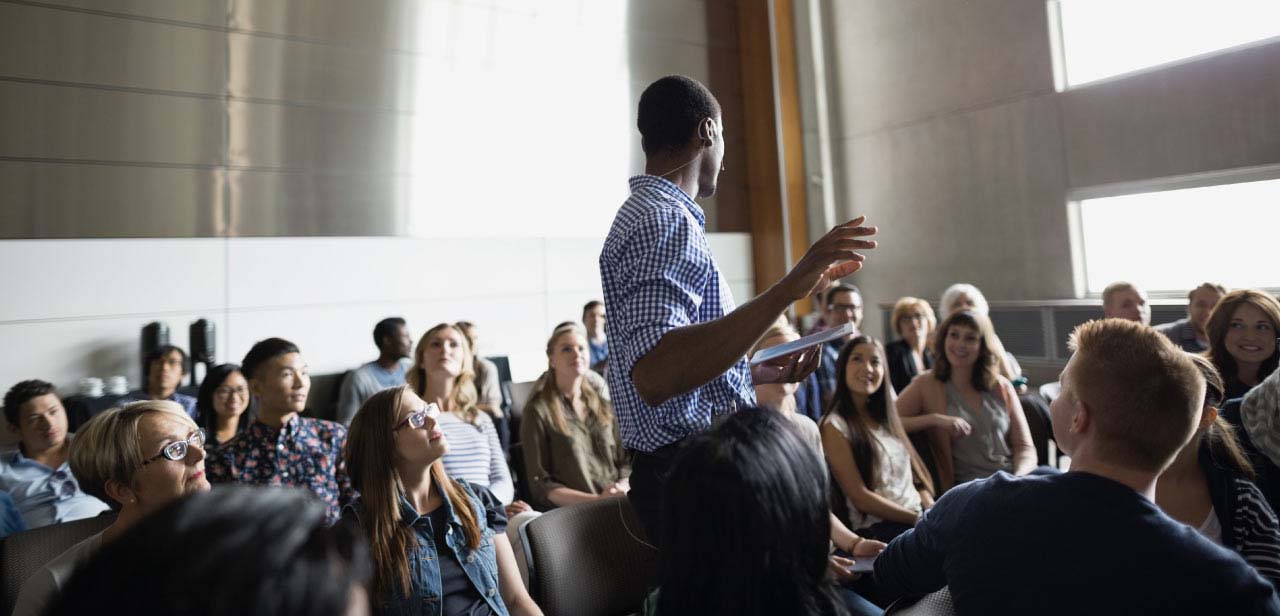 Growing my Business

Seeking New Opportunities
Huge investment potential in MENA education market
The demand for high-quality education in the MENA region is on the rise, with prime investor targeting the UAE and Egypt.
Economies across the Middle East and North Africa (MENA) are looking to diversify, grow their private sector workforces and improve public sector efficiency. For schools and universities, this means a need to arm students with the skills and knowledge necessary for a digital future.
Yet the gap between educational standards and workplace readiness is significant. A recent PwC survey showed that 60 percent of CEOs polled believe the education systems in the Middle East are failing to provide students with the right skills for employment.1
MENA countries are recognising the need to double down on the future of education to overcome inequities in lifelong learning and help students embrace rapid technological changes. This offers investors fresh opportunities in a market with significant growth potential.
Education challenges
Test results show that MENA students are struggling compared to their international peers. On well-known comparison tests, students in the region score around 20 percent lower than counterparts in Organisation for Economic Co-operation and Development (OECD) countries, according to research by McKinsey & Company.2
The pandemic was a further blow, keeping almost 100 million children physically out of schools across MENA in 2020, UNICEF estimates, with low internet penetration in some countries impeding online learning.
The list of challenges is long. In addition to outdated national curricula, education providers are struggling to expand their teaching capacity and research activities due to a lack of funding and access to land. There are also difficulties in attracting and retaining top academic talent.
Market growth
Yet the market potential is huge. The region's education market is estimated to expand to U.S.$175 billion by 2027 at a compound annual growth rate (CAGR) of 8.5 percent from 2022 on, according to a report by market analyst Industry Arc.3
The primary and secondary sector (known as K-12, or kindergarten through 12th grade) is becoming a hotspot for international investors, with around 37 percent of education start-ups working on expanding K-12 online education or the home-schooling market.
In October, global investment house Safanad and international education platform Global School Management announced plans to invest a U.S.$200 million in the Middle East to acquire educational assets.
Initially focusing on the UAE and Saudi Arabia, the partnership plans to boost investment further as it expands its portfolio of schools in the region.4
UAE: thriving private education sector
The United Arab Emirates is one of the more mature education markets in the MENA region, remaining a draw for investors, providers and students. Government investment and the country's digitisation drive, plus a recent reform in immigration policy, add support.
In April 2022, enrolment in Dubai's private schools crossed 300,000, the highest ever in history, according to the Government of Dubai Media Office.5
Since 2019, 21 new private schools have opened in Dubai, taking the total number of schools in the sector to 215. Four new private schools opening in the 2022-2023 academic year offer 7,000 additional places, teaching British and American curricula, plus the International Baccalaureate.
With robust enrolment growth rates, there are investment opportunities in the high and medium fee segments in Dubai and Abu Dhabi, while competition is stiff in the premium segment, according to an EY study.6
Fee growth in both emirates is estimated at 2 percent to 4 percent, the study said, while new residential projects may present additional opportunities for operators and investors.
In Abu Dhabi, the new development is centered on Yas, Reem and Saadiyat Islands and Al Raha Beach. In Dubai, projects are coming up in Deira Islands, Al Khawaneej and Bluewaters Island.
Propelled by the coronavirus pandemic, the UAE e-learning market is expected to expand to U.S.$7.1 billion in 2023 from less than U.S.$2 million in 2017, according to the UAE Ministry of Economy. In 2021, the UAE was home to nearly 200 ed-tech firms out of more than 250 operating in the GCC.7
Egypt: significant growth potential
Egypt represents an attractive opportunity for investors and education providers looking for growth, supported by a steady population increase and the government's ambitious private sector reforms.
Since the 1990s, education has been a top priority in the country, whose population of over 101 million has expanded by 2.1 percent on average over the past decade, according to the World Bank.
This has led to significant progress in increasing the availability and access to education. Egypt's K-12 student population was estimated at 23 million in 2020, or around 31 percent of the national total, according to real estate firm Colliers International.8
According to Colliers' projections, an additional 11 million new K-12 school places will be required by 2030, of which 2.1 million will be in the private sector.
Online learning has also grown strongly due to the pandemic with the country's pre-K and K-12 e-learning market revenue CAGR expected to reach 27.2 percent in 2021-2026, up from 22.0 percent in 2018-2021, according to Ken Research.8
There is a strong reliance on the government as the main education provider, with some 89 percent of students enrolled in public schools. But the trend is shifting – enrolment at private schools has grown at a CAGR of 6.3 percent compared to 3.6 percent CAGR in public schools, Colliers said.
By 2030, it also expects to see over 37,000 households in Greater Cairo, creating further demand for high-quality international education.
Investors will also benefit from state initiatives. To meet its labour market needs, the government has developed an education reform programme, projecting a total expected spend of U.S.$2 billion by 2030.
It has also outlined a mechanism providing private sector K-12 schools with an avenue for exemption from the previously imposed 20 percent cap on foreign ownership.
The MENA region needs to better prepare its workforce for the realities of the new digital future. With a growing population and investor-friendly policies, the education sector here offers attractive opportunities for investors and school operators alike.
HSBC is helping foster MENAT's education sector to open up new opportunities with our focus spanning across universities, independent schools, pre-schools, ed-tech and educational bodies.
Get in touch to learn more.