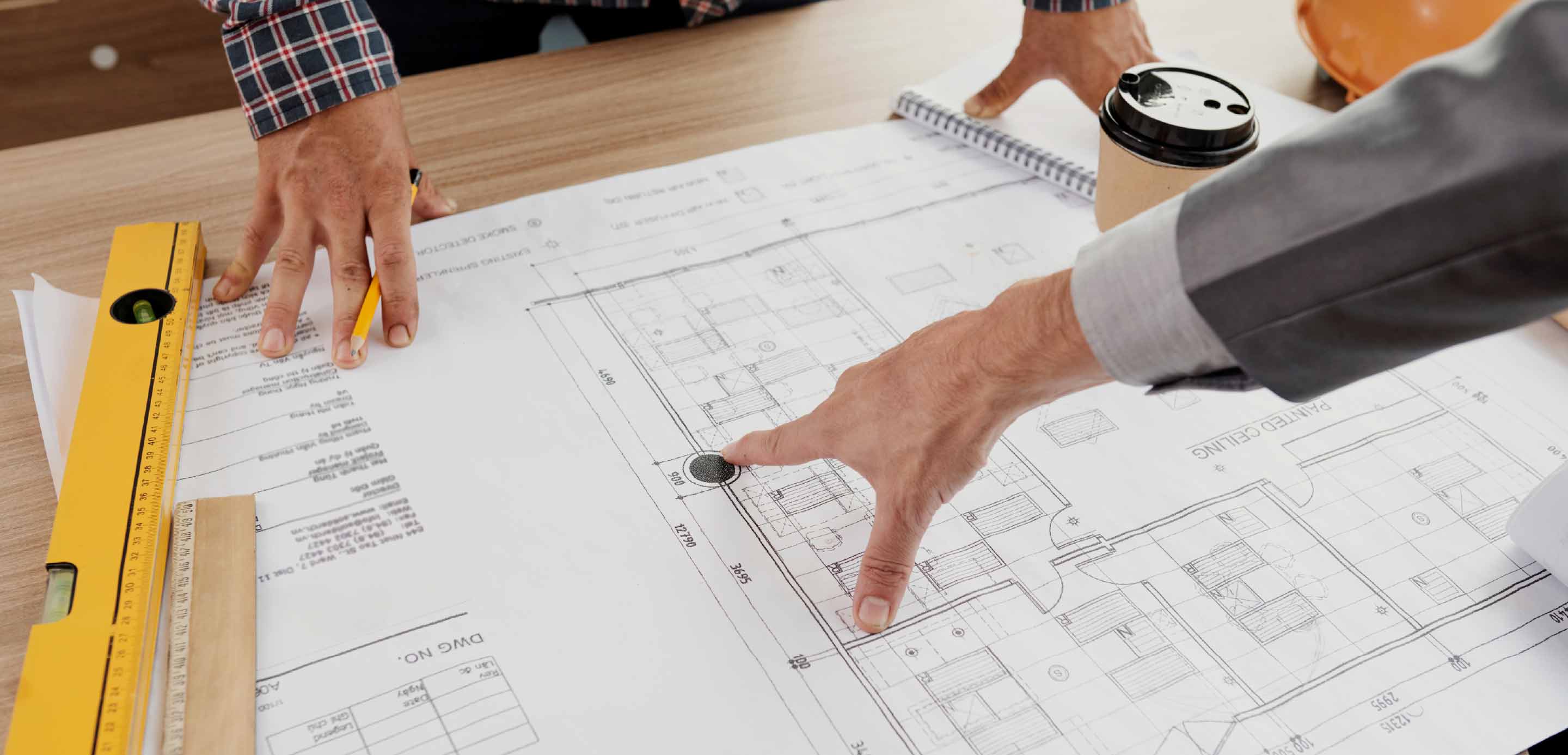 Road to resilient growth starts with the right banking partner
HSBC's expert advice, professional service, and customised financing solutions allow Pinnacle Construction Projects to reach its full business potential.
Amr Elahl and his team at Pinnacle Construction Projects (PCP) have remained committed to their vision, despite the economic uncertainties they have faced in the past 14 years and are now eyeing Egypt's promising housing market.
The Cairo-based contracting firm was founded at the height of the global financial crisis in 2008 by Elahl, the company's managing director, and two fellow construction engineers.
With their combined experience in real estate, construction, project management, and contracting, the trio set out to build PCP, offering a wide array of services spanning design, construction, fit-out, refurbishment, and facilities management.
Success story
From its humble beginnings working on their family and friends' private residential projects, PCP now serves more than 150 multinational clients, many of which are widely recognisable global brands like Microsoft, Oracle, SAP, Apple, Hilton HQ, Unilever, Henkel, Procter & Gamble, RSA, VOIS, Majid Al Futtaim, Earnest & Young and many others.
The company has also delivered over 250 turnkey projects, including mega-residential developments by some of the region's major real estate companies such as SODIC, ORA, and. In addition, its talent pool has expanded, comprising a young and dynamic workforce of more than 250 employees.
To remain competitive in a cutthroat industry and raise the bar on service excellence, PCP has also obtained several ISO certifications including 9001 (quality management), 14001 (environmental management), and 45001 (occupational health and safety).
Building resilience through partnership
Various regional and global challenges have tested PCP's mettle over the years – the global financial crisis in 2008, the 'Arab Spring' in 2011, the Egyptian pound flotation in 2016, the COVID-19 pandemic in 2020, the introduction of a new Customs Law in Egypt in 2021, and most recently, the devaluation of the Egyptian pound as a result of the geopolitical tension in Ukraine.
Amidst these bouts of market volatility, Elahl says they remained focused, but he credits their strong partnership with HSBC with successfully riding out these storms.
In choosing the right partner, PCP was looking for a professional, highly adaptable, innovative, and accessible bank that also understands the construction industry, and therefore can provide tailored financial services to meet their needs.
HSBC has been our success partner since 2016. They have supported us by providing the suitable project financing solutions, and helped us manage our cash flow, especially given the financial crises we've faced in recent years.
A cornerstone in our growth journey
Elahl adds: "HSBC has offered us financial advice, financial planning and insights, and all the necessary tools to help us manage our business efficiently. During the various economic challenges, HSBC's support ensured the continuity of our business, which is why we consider them a cornerstone in our growth journey."
The PCP managing director also lauds the bank's relationship management team for their expertise, professionalism, and dedication to finding solutions to issues caused by market changes.
"Our first year of corporate banking with HSBC coincided with the flotation of the Egyptian pound, which led to the devaluation of the currency by 50%. We also had several projects that were running on a very tight schedule, and our clients couldn't accommodate any changes or delays," Elahl narrates.
Their HSBC Relationship Manager at that time worked closely with them to find solutions that allowed them to meet their financial obligations and avoid any cash flow disruptions.
And as the world moves to a digital future, Elahl says HSBC has been ahead of the game with HSBCnet.
"HSBCnet helped us mitigate the impact of COVID-19, since business transactions can be done through the platform. It offers a lot convenience in terms of cash management, trade financing, cheques outsourcing, payroll processing, and other services that we use daily for our business," he says.
Eye on the future
Outlook for Egypt's residential property sector has been bright and PCP targets a slice of the market, as it undertakes more projects with mega developers.
Tourism is also expected to see a revival in a post-COVID-19 era, which will also open up further opportunities for PCP.
Elahl says in the next five years, they plan to maintain PCP's healthy growth rates, ensure that the business continues, and remains sustainable. They are also working towards their ISO 22301 accreditation (security and resilience).
More importantly, he says, they are committed to promoting their employees' wellbeing, and remaining competitive by adopting the latest technologies.
"Leaving a business legacy starts by thinking about the company's vision and establishing a culture of values that extend beyond revenues and profits," he says.