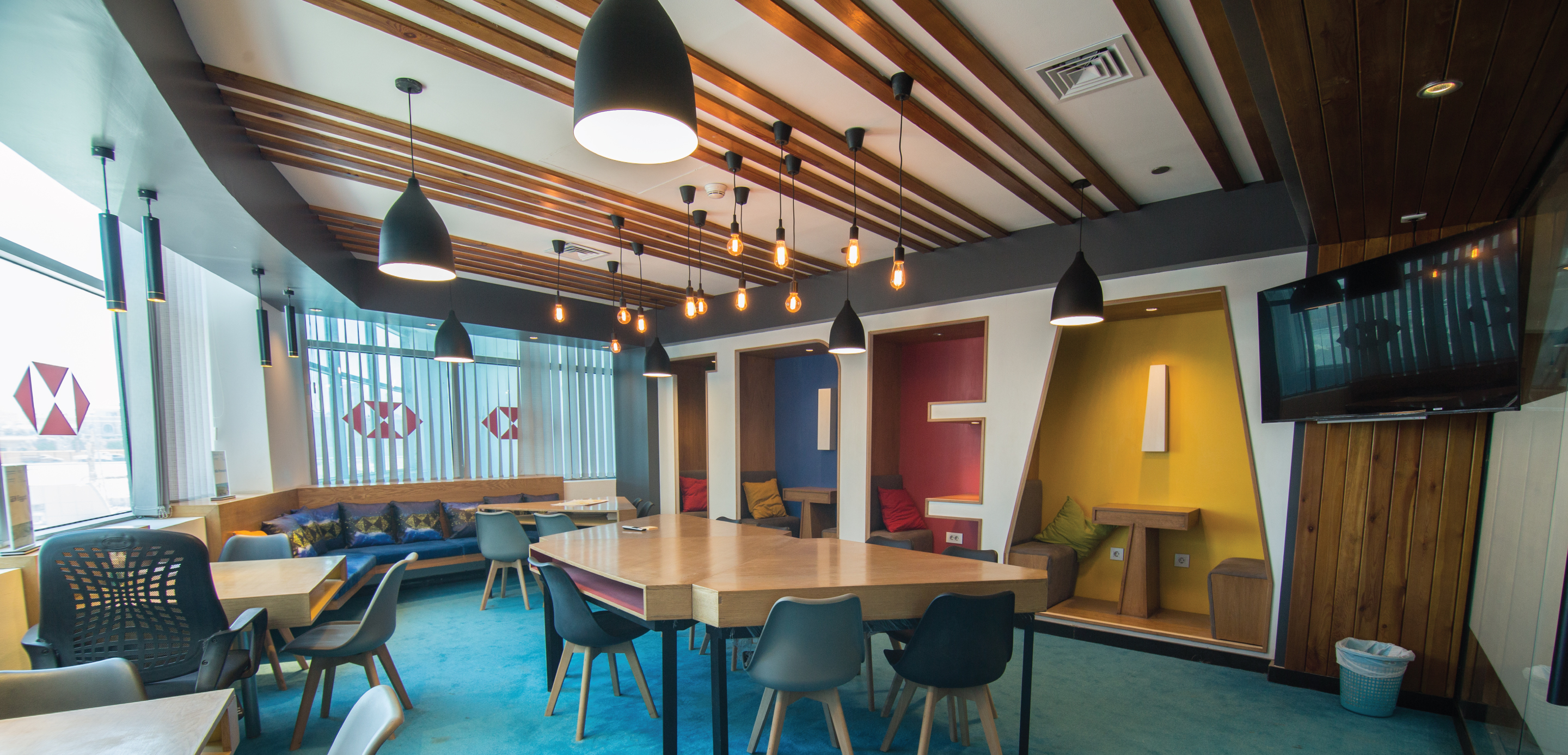 First batch of Egyptian entrepreneurs graduate from NilePreneurs Academy sponsored by HSBC
Twelve start-ups graduate with new skills and capabilities to help them grow their businesses and contribute positively to the country's economy.
In a virtual ceremony, twelve Egyptian start-ups graduated last month from the NilePreneurs Academy (NP Academy), an HSBC-sponsored accelerator that offers promising entrepreneurs a six-month intensive training programme.
The NP Academy falls under the banner of the larger NilePreneurs Initiative, which was launched by the Central Bank of Egypt (CBE) in 2019 and carried out by the Nile University. Its main goal is to enhance Egypt's entrepreneurial ecosystem by helping young business founders to acquire new skills and capabilities.
"NilePreneurs is just one example of HSBC's commitment to support the small and medium enterprises in Egypt, being the engines of economic growth and principal source of new employment," said Richard Lelong, country head of Commercial Bank HSBC Egypt, during the June 7 ceremony.
May Abulnaga, CBE's first sub-governor, also underscored NilePreneurs' achievements in incubating more than 160 start-ups, supporting over 140 projects with their product development, and offering business training to nearly 9,000 entrepreneurs nationwide.
An emerging entrepreneurial hub
Another major contribution of the NilePreneurs Initiative, according to Nile University Provost Wael Akl, was its success in "changing the culture of the Egyptian economy" and encouraging a renewed sense of innovation and entrepreneurship across the country.
In recent years, Egypt has emerged as the MENA region's second major hub for entrepreneurship after the United Arab Emirates. For almost a decade, the government and the CBE have introduced legislations and launched several initiatives aimed at facilitating the creation of start-ups, accelerators and venture capital funds, which gave SMEs access to finance.
A recent MAGNITT report noted that 2020 saw USD 190 million invested in Egypt-based start-ups, a record amount of funding in the region. VC funding recorded an all-time high, having grown by 30% year on year, with a CAGR of 100% between 2015 and 2020.
Out of 260 applications, HSBC and the Nile University admitted 25 start-ups to the NP Academy last year.
"HSBC played a crucial role in selecting companies and setting the overall theme for the acceleration programme," said Heba Labib, executive manager of NilePreneurs Initiative.
"We started by giving them training on internal team building and the importance of organisational development," said Dina Khedr, NilePreneurs Academy program manager. "Over a period of six months, we gave them deep mentorship sessions on marketing, business and growth hacking."
Towards the end of the programme, 12 start-ups graduated. Six out of these graduates stood out with their pitches and convinced their mentors of their readiness to address investors and begin their fund-raising journey.
The selected start-ups covered various sectors including fintech, transportation, social and sustainability, agritech and e-commerce. In the graduation ceremony, each start-up founder presented their business model and competitive edge, while also mentioning the amount of investment they needed to move to the next step.

Promising start-ups
Graduates included Mawelny, a two-year-old online platform that connects individuals and SMEs.
"The academy helped us grow and provided us with the skills on how to present a strong pitch to investors," said Mawelny CEO & Co-founder.
Investors also listened to the CEO of Milk Diamond, an agritech company focusing on upgrading dairy farms in order to increase their productivity and returns. The five-year-old company designs and develops IOT devices, software and machines that are meant to improve the management of dairy farms and parlours.
"We chose the NP Academy because we were looking for the right guidance so that we could manufacture our own product in a way that meets market standards," said Mohamed Atef, the company's CEO and founder.
Featured start-ups also included Cut Egypt, a marketplace for self-care products and services; Ostafendy, a mobile application for smart pricing system targeting handymen and engineers; Foorera, a carpooling mobile application; and IDegrade, a start-up for environment-friendly food packaging.
"We benefited a lot from the lecturers that the Academy brought in," said Mohamed Fouad, Product Manager at Ostafand. "Most of them had executed their own projects and had hands-on experience. They were not just relaying some theoretical information."
Through a set of workshops and one-on-one sessions, The NP Academy seeks to equip startups with the necessary knowledge to manage the development of their strategy and to market their businesses. Mentors and lecturers walk entrepreneurs through the granule details of defining their growth strategy, their objectives and their organization's values and principles. Entrepreneurs are also taught the best practices for growth hacking strategies in order to expand their sales and revenue streams.
"I hope all these projects will have a strong impact on the society and can ultimately contribute immensely to economic growth," said Abulnaga as she addressed the graduates.
The NP Academy has opened registrations for new applicants wishing to join the six-month intensive program and accelerate their growth. Applicants will work closely with regional experts and trainers who will help them alleviate their capabilities to the next level.