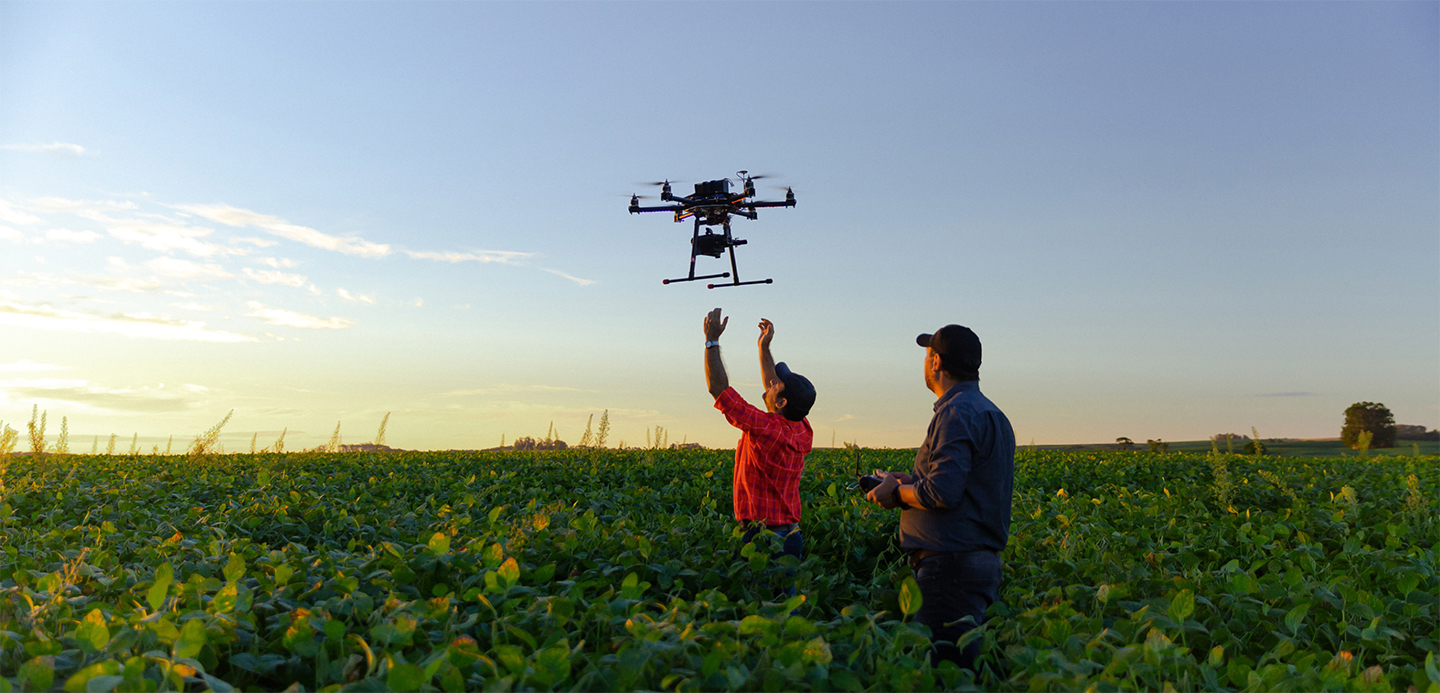 Purpose-led profit: How businesses that embed sustainability are seeing growing benefits
At our annual SME virtual event, HSBC Drive , we talked to three diverse companies about how their mission and purpose helps motivate their business.
Key takeaways:
Sustainability has become a business imperative, and those who don't respond may be left behind.
Customers, employees, investors and other stakeholders need to be considered when companies decide on sustainability strategy.
As a small company starting up, you have an opportunity to make sustainability a part of your purpose and find a route to profit that does no harm.
What do an underwear firm, an over-50s advocacy group and a food packaging manufacturer have in common? These are three companies that are putting the purpose of sustainability at the core of their business, and seeing the benefits every day – JustWears, 55 Redefined and Al Badayer International respectively. These three companies embrace different aspects of the sustainability story but have created successful firms with a strong purpose.
Customer-first purpose
For JustWears, which manufactures sustainable, comfortable men's underwear, the journey started with customer need. Founders Alex Walsh and Yang Liu saw a gap in the market for underwear that prioritised comfort for the wearer, while also promoting a more sustainable way to shop.
"Over 90% of clothing in the world is made of cotton or synthetic fabric, which are not biodegradable and end up in landfill for hundreds of years. On top of that, it takes a litre of water to produce just one kilogram of cotton," said Yang Liu, CEO of JustWears.
"When we made sustainable manufacturing our core value, we were surprised to see how well-received that was by our consumers. But we also found that customers don't buy sustainability – they buy products from sustainable processes. You have to solve their needs with the product first, and then have the added value that it's sustainable."
JustWears is made from a fabric called MicroModal Air, produced from trees, which lasts longer than cotton and is also biodegradable. But importantly, it's also 50% more absorbent than cotton and dries quickly, making it an ideal fabric for comfortable underwear.
Embracing employees
For Lyndsay Simpson, Founder and CEO of 55 Redefined, purpose is right at the heart of this disruptive firm, which aims to tackle agism in the UK, particularly at work. The group includes a membership platform, Life/Redefined, to connect over-50s to inspiring life stories and expert opinions, an over-50s job board, Jobs/Redefined, and an employer-focused platform Work/Redefined, which offers services such as Age Inclusive Accreditation and Age Unconscious Bias training.
In the US and the UK, around 37% of employers will not consider hiring an over-50s candidate, often because they think they might take a lot of sick days, when in fact they're 200% less likely to be off sick than an employee in their 20s. A child born today will live, on average, to about 103 years old. That life expectancy, combined with record low birth rates in many regions in the world, is creating a shrinking working age population.
"That's a huge social challenge. It creates leadership challenges of how to motivate and engage teams of people that are 40 years apart in age. It creates challenges around the physical nature of work, and the flexibility that we encourage in work," says Simpson.
"It's not just your workforce that's ageing, it's your customer base. So, some companies are trying to mirror workforces, so that consumers are interacting with the relevant age group for what their conversation is, rather than there being this mismatch across the generations. I can't think of any company that we've interacted with in the last 12 months that doesn't have recruitment challenges. And that's going to get increasingly year-on-year harder when that talent pool is shrinking by 25%".
"But the companies that are doing good work in this space, are finding that it's having a positive impact on their existing workforce. So, if they proactively attract over 50s or 60s into new roles into their company, they see reduction in attrition of their existing workforce, because people are no longer feeling they're going to be past it or pushed out the door when they reach a certain age. We're also seeing intergenerational diversity, in the same way as diversity in every other characteristic, makes for better business decisions."
Responding to the marketplace
Sustainability is often thought of as a response to stakeholders, from customers to employees to investors. At JustWears, when the company embedded sustainability into its manufacturing process, it also set up governance policies in accordance with ESG standards and that has been invaluable in talking to investors about the company.
Nidal Haddad, CEO of Al Bayader International, says that sustainability shouldn't be seen as a cost of business, but as a top priority for business. The company's sustainability initiatives, such as its solar farm and water treatment in the UAE, are cutting costs for the business, not creating them.
Many of our big customers would not accept a company like us on the supplier list if we were not sustainable. Those companies who are not sustainable and think that they are saving money by not being sustainable, they are shrinking, and they will jeopardise their existence. It's not an option, it's part of the business ecosystem.
Al Bayader provides sustainable food packaging solutions, but it also gives back. With some of the excess water from its water treatment facilities at a factory in Jebel Ali, Dubai, it has created a botanical garden. It also has a composting station at its Dubai facility and uses Power Factor Correction in factories to reduce electricity costs, increase energy efficiency at reduce its carbon footprint.
Sustainability as a business imperative
Despite the diversity of these three firms' purpose and products, their common commitment to sustainability has shaped each one into successful business.
"When you start a business, you think about what problem you're going to solve for the customer," says Yang Liu. "But I would also encourage you to think about what problem you will create. And when you start up, take that answer into the mission. Because when you define your business purpose, it will create a route to profit without creating problems."
Contact us to find out how we can help support your sustainability goals.